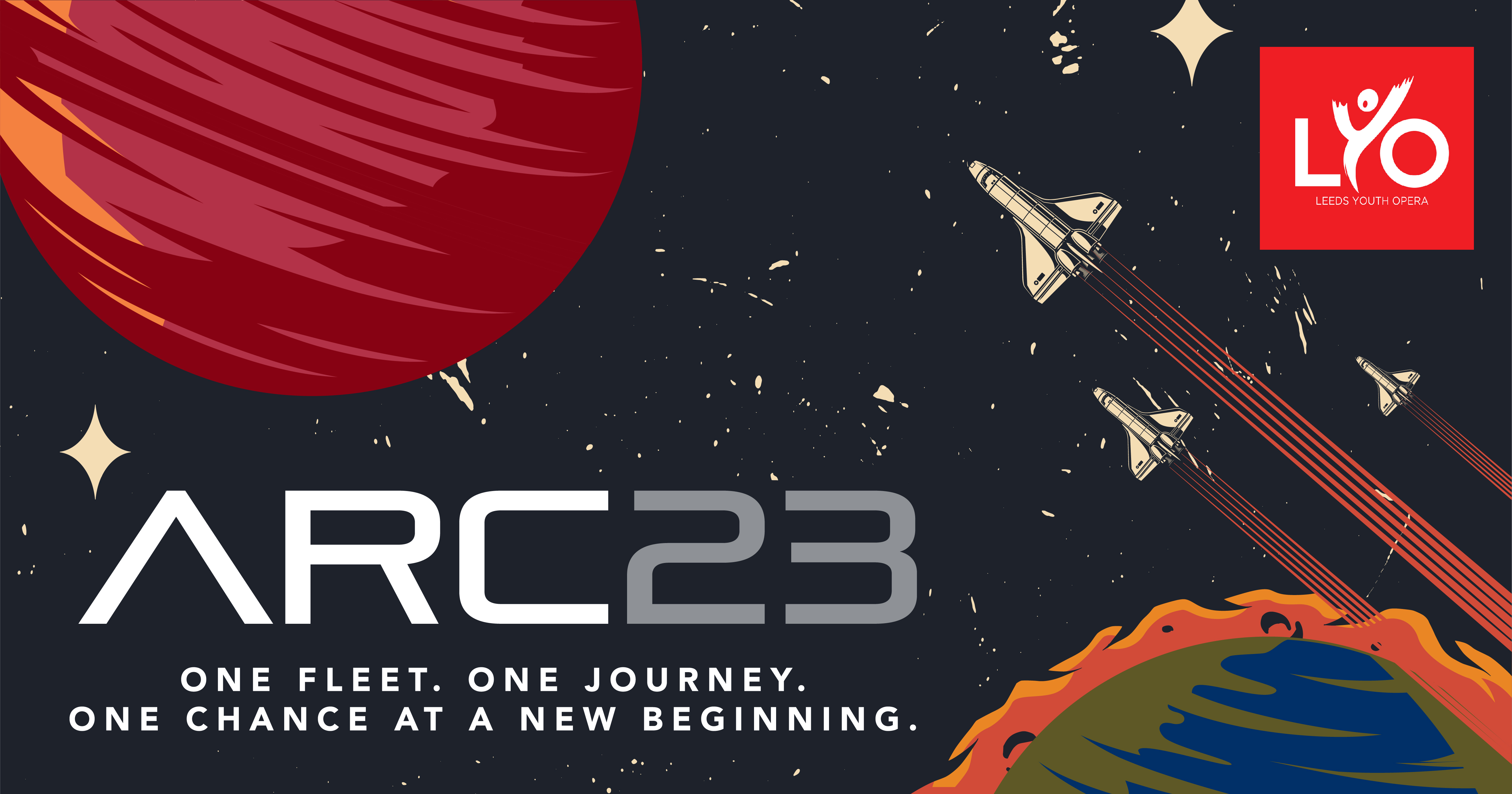 by Lewis Murphy and Laura Attridge
We are delighted to announce a new one-act opera commission to celebrate our 50th anniversary in July 2021!
The celebrated creative team of Lewis Murphy (composer) and Laura Attridge (librettist) – working under the partnership Murphy & Attridge – have begun work on 'ARC23' – a pertinent and gripping tale for our time, exploring our changing climate, the nature of isolation, and the intractable nature of human behaviour:
"An expeditionary space force sets forth to establish a new colony for humanity, who are escaping a dying home planet. When communications with Earth fail, however, and all hope seems lost, how will the crew navigate their way out of the unknown …
Laura Attridge (librettist) – "I am honoured to be a part of the celebration of Leeds Youth Opera's 50th anniversary, particularly as a Yorkshire lass, myself! This commission for the performers of LYO offers a fantastic opportunity to write a piece which not only showcases their talents but also speaks to their concerns as young people in the world today"
Lewis Murphy (composer) – "I am thrilled to be writing a new opera for the 50th anniversary of Leeds Youth Opera, a company whose ambition and commitment to youth music making are simply inspirational. Laura and I have already started to develop our ideas and we're both very excited; I can't wait to start composing!"
LOOKING FOR YOUR NEW ADVENTURE?
We are looking for new young adults to join us for this production.  If you are aged 12-25 and even simply curious to find out more, get in contact. 
There is a huge cast of characters suitable for all voice types, so join LYO for a space adventure of your own.