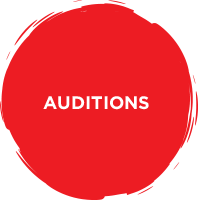 SIGN UP FOR SHACKLETON THE MUSICAL AUDITIONS NOW!
Head over to the Get Involved page for a breakdown of our brand new show Shackleton the Musical! Just email us at leedsyouthopera_group@outlook.com to register your interest, and we'll be in touch with audition details and materials…

Principal auditions are being held at Interplay Theatre on January 28th, at 2:30pm. No need to have anything prepared beforehand: and you will learn part of the show during the session with our fantastic director and will have the opportunity to audition during the afternoon.
Just bring a waterbottle and comfortable clothes you can move around in.
Check out the Auditions folder, where you can read the synopsis, have a look at the roles and check out the FAQs.
Any questions? To book a place at the principal auditions, email us at leedsyouthopera_group@outlook.com or complete this form and we'll respond as soon as we can.
We can't wait to see you!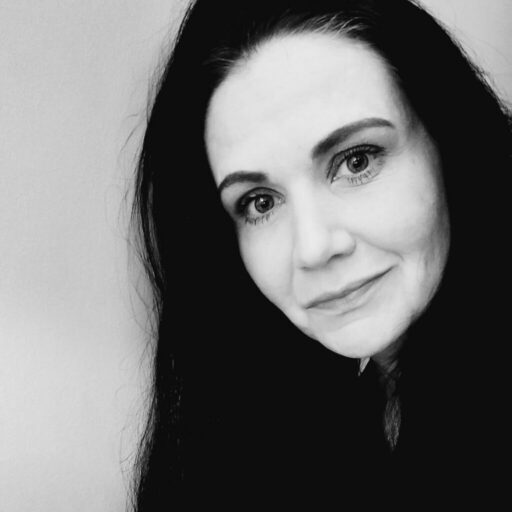 Shackleton Director: Anita Adams
Anita trained at Bretton Hall College and is an accomplished musical theatre actress and director and has performed several lead roles both in London and regionally. She is an award winning singer. She has over 23 years experience as a Director and Choreographer and has worked extensively with a number of professional, amateur and community groups. During her professional career Anita has directed and choreographed over 60 full scale musicals, 14 Gilbert & Sullivan operettas, 12 operas and several plays and reviews.
Anita has produced many wonderful productions with LYO. She creates truly inclusive ensemble pieces that bring out the best in all performers, and Shackleton is no exception…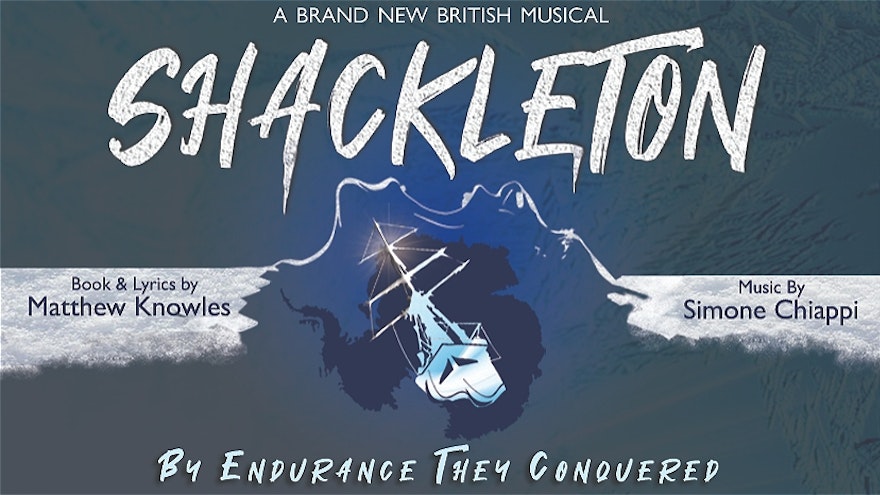 INTRODUCING LYO'S NEWEST ADVENTURE...
Leeds Youth Opera is relaunching and regrouping and we are so excited to be producing a brand new musical in July 2023 based on the life and adventures of explorer Ernest Shackleton!
 We are welcoming all new and existing members, particularly in the 10-19 years bracket, although older singers are very welcome too.
 Shackleton the Musical was premiered at the Brighton Fringe and the Watford Festival to critical acclaim and in front of Ernest Shackleton's granddaughter, who loved it. The writers are so very proud that LYO will be performing the first production of the musical in the North! 
"Stranded on the ice in the middle of the Southern Ocean for over a year with no way to get a message home, Shackleton and his crew set out on their epic tale of survival against the odds. After the sinking of their ship, the Endurance, their mission becomes to find a way home before they succumb to the fate of many Antarctic explorers before them.
With supplies running low, and the ice melting around them, they have nothing but three small boats, their good spirits and Shackleton to turn their fate around. This extraordinary journey uses the power of theatre to bring you into the lives, loves and spirit of these men as they endure the ultimate test of the human spirit."
We're looking forward to starting the season on January 7th, 2.30 to 5pm at Interplay Theatre. We cannot wait to welcome new and existing members to this wonderful community which has produced fantastic productions in Leeds for over 50 years.
To book your spot on launch day, please click here.
This July Leeds Youth Opera will be celebrating our 50th Anniversary with performances of our brand new opera, ARC23, on the 14th to 16th of July at the Carriageworks Theatre! 
An expeditionary space force sets forth to establish a new colony for humanity, who are escaping a dying home planet. When communications with Earth fail, however, and all hope seems lost, how will the crew navigate their way out of the unknown…
Commissioned for the anniversary, Arc23 is a gripping tale for our time, exploring our changing climate, the nature of isolation, and the intractable nature of human behaviour. Written by Lewis Murphy and Laura Attridge.
Come along to the world premiere of this new work and join the adventure!
You may also be aware that LYO is celebrating its 50 year anniversary and we are doing so in style.
Alumni from the last five decades are coming together with the current crop to show all that is special about Leeds Youth Opera.
Come along to hear fantastic renditions from works performed by LYO since its inception. There will be something for everyone!
In addition to top-quality performances, a ticket to the concert enters you into a prize draw for some fantastic prizes.
Tickets are on sale now so tell your family and friends that we'd love to see them there!

This July, Leeds Youth Opera will be celebrating our 50th Anniversary with performances of our brand new opera ARC23 on the 14th to the 16th of July at the Carriageworks Theatre, with an Anniversary Concert on the evening of Saturday 9th July at Morley Town Hall!
We would love to see as many LYO members, alumni, and new members as we can at this special event! Here are some ways you can get involved:
Join our alumni Facebook group!
We have an active community of former LYO performers who share memories, photos and upcoming projects. Click here to start sharing  your experiences of your time with LYO.
Join our Anniversary Concert Chorus
Come along to our chorus rehearsals on the  Saturday mornings of the 11th, 18th and 25th June at Interplay Theatre, Leeds.
We will be learning the music from some of the best opera and musical theatre choruses to perform at the Anniversary Concert.
Alumni Solo Performances
If you are an Alumnus of Leeds Youth Opera and you would like to perform a piece (solo or ensemble) at the Anniversary Concert from a show LYO has put on over the last 50 years, please get in touch by emailing us at leedsyouthopera_group@outlook.com.
We look forward to seeing as many of you as possible as we meld the past and present of Leeds Youth Opera in what what will surely be an incredible experience!
This July Leeds Youth Opera will be celebrating our 50th Anniversary with performances of our brand new opera, ARC23, on the 14th to 16th of July at the Carriageworks Theatre!
One of a small fleet of ships sent from a dying earth to establish a habitable colony for humans on a new planet, is in the final stages of its journey through space. However, things take a turn for the worse when the ship loses contact with Earth and Captain Andersen faces an impossible decision…

If you are between 8 and 12 and enjoy singing and dancing, come along to our FREE music and drama sessions and join the children's chorus for ARC23. No stage experience is necessary, just a love of performing. 
Rehearsals are every Saturday from April 23rd at 2pm til 4pm and take place at Interplay Theatre in Armley, Leeds. 
For more information or to sign up, email leedsyouthopera_group@outlook.com or click below for a participation form.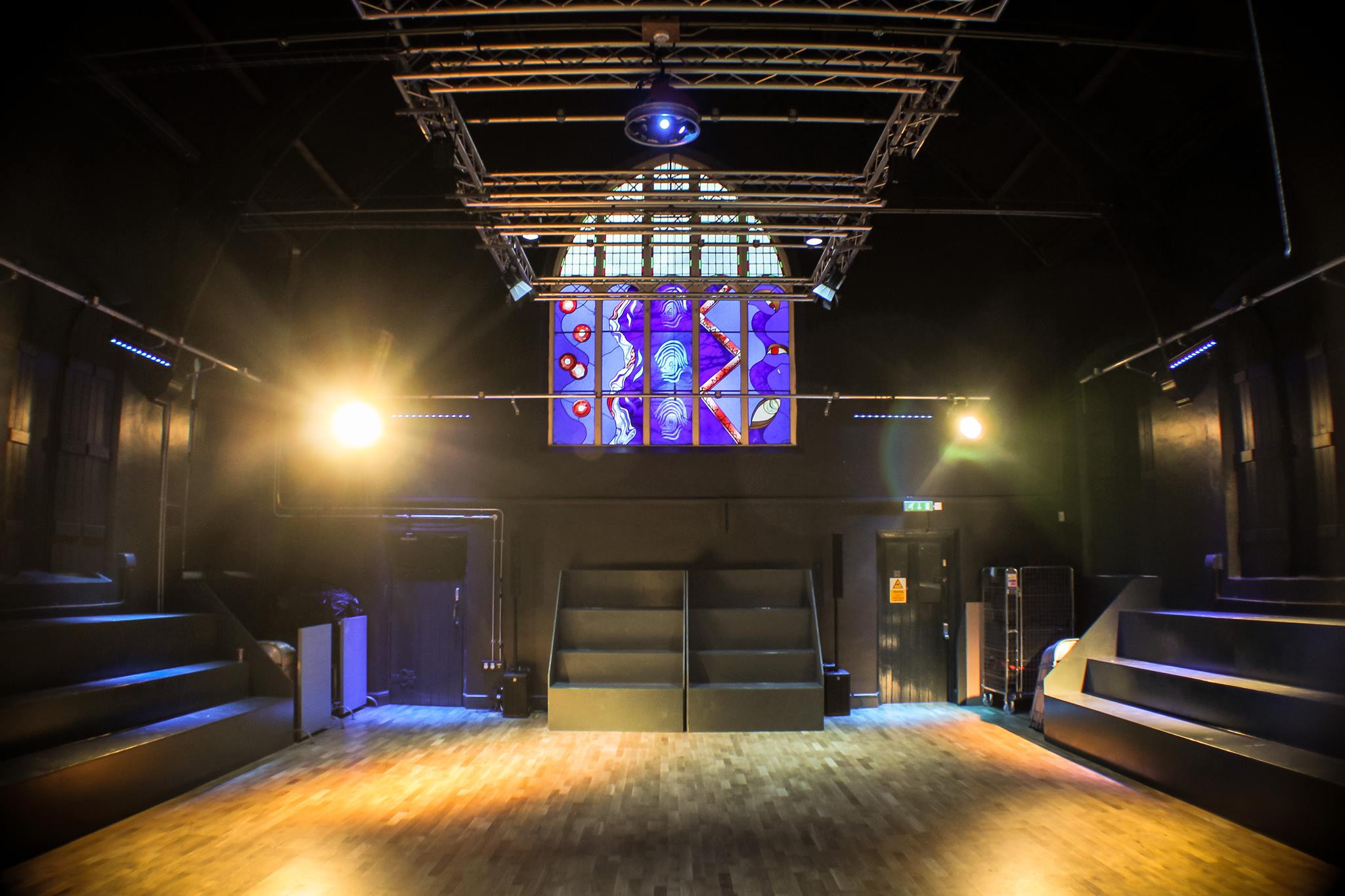 The show WILL go on!
LYO's rehearsal space has been in primarily digital realms over the last 18 months. During this time, we have sadly had to say goodbye to our last physical rehearsal room. But as one door closes…
Armley-based Interplay Theatre, national specialists in sensory theatre, have kindly offered to share their wonderful rehearsal space for LYO to continue doing what we do best.
Interplay has been around since 1970 (a year before LYO raised the curtain) and is renowned for their work putting the audience at the centre of an innovative multi-sensory theatre experience.
We naturally thank Interplay theatre for their hospitality and from our new base, we will continue to develop singing and dramatic skills, and the confidence of our young people. It's definitely an exciting time to join LYO.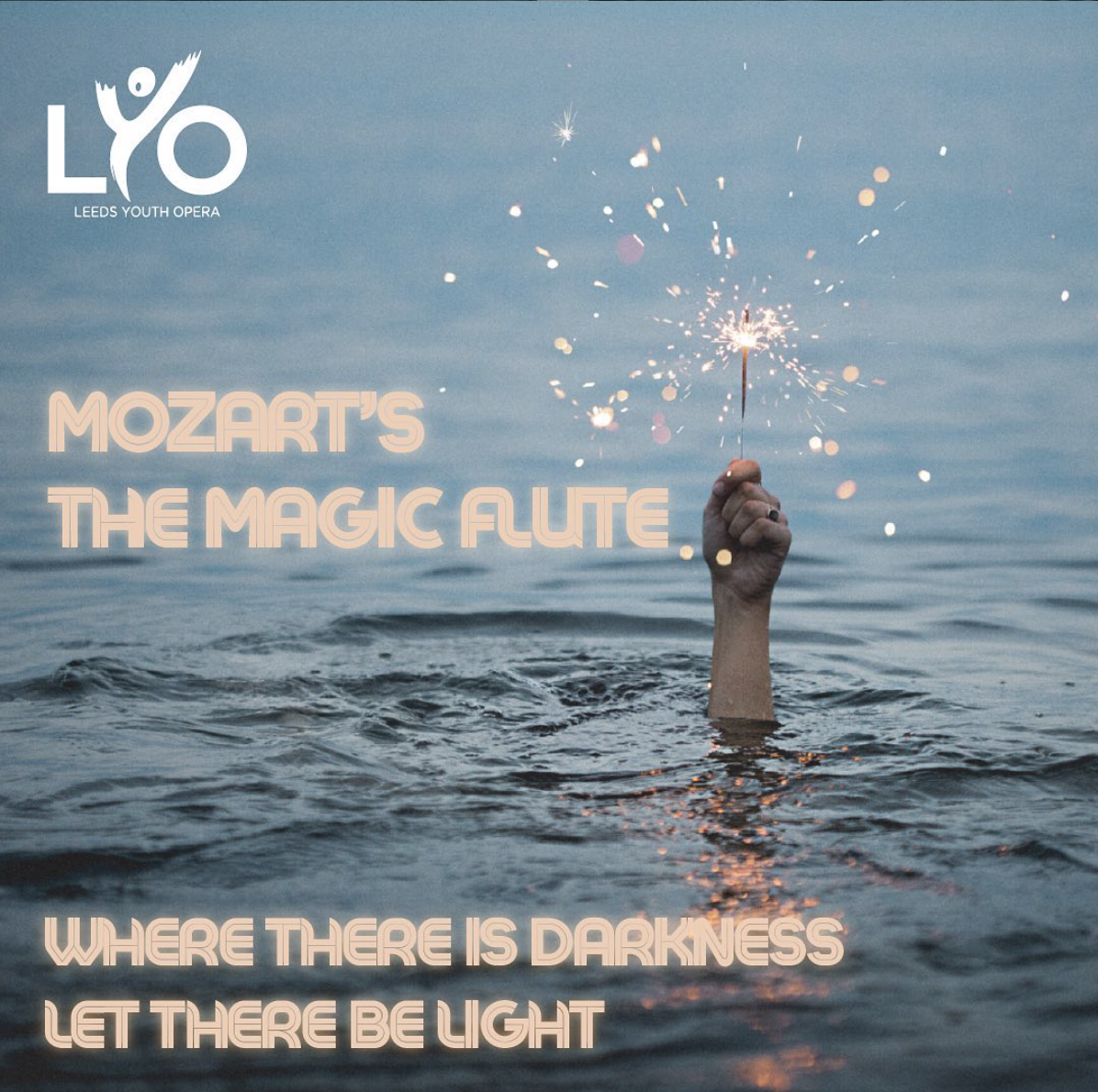 Futuristic. Interactive. Digital! 
Dive into the frantic and fantastical world of Mozart's The Magic Flute.
The world isn't the same as it was – so it's fitting that LYO's next musical offering is one where the world isn't quite as it seems, Mozart's The Magic Flute.  
We will be making announcements shortly about when and how you can watch LYO's digital production, so watch this space to make sure you don't miss out.
Coming soon to a screen near you!
Leeds Youth Opera brings together young people aged 12-25 from Leeds to explore and improve singing and drama through the medium of opera, operetta and musical theatre.
 
Led by professional music and artistic directors, LYO creates an inclusive, 'family' environment for young people in Leeds who are interested in
vocal, dramatic and orchestral arts to learn by public performance.
Each year we perform one, and often two, fully staged productions. LYO is one of very few regional youth opera groups and is widely
considered a unique society. A few years with Leeds Youth Opera can grow self-confidence,
 lasting friendships, and a lifetime of love for music and the stage.
Click here to learn more about LYO's 50-year history and the foundations of the society.
What is the core aim of LYO?
The advancement of education and the appreciation of singing, drama and music through staged vocal works for the public benefit but particularly for young people.