Join us for a fantastical and hilarious intergalactic romp through this fast-paced, fly by the seat of your pants fairytale adventure with opera, Vaudeville, modern musical theatre, and even a particularly fragrantly filthy fiancé…or is he a charming prince?
Director Rosie Kat and Conductor John Lyon lead a cast of fantastic young performers who are revisiting their younger years with this quirky fairytale. We hope to see you there!
Performance dates and venue details will be announced shortly, so check back soon for more information!
Poster designed by Fenna de Jonge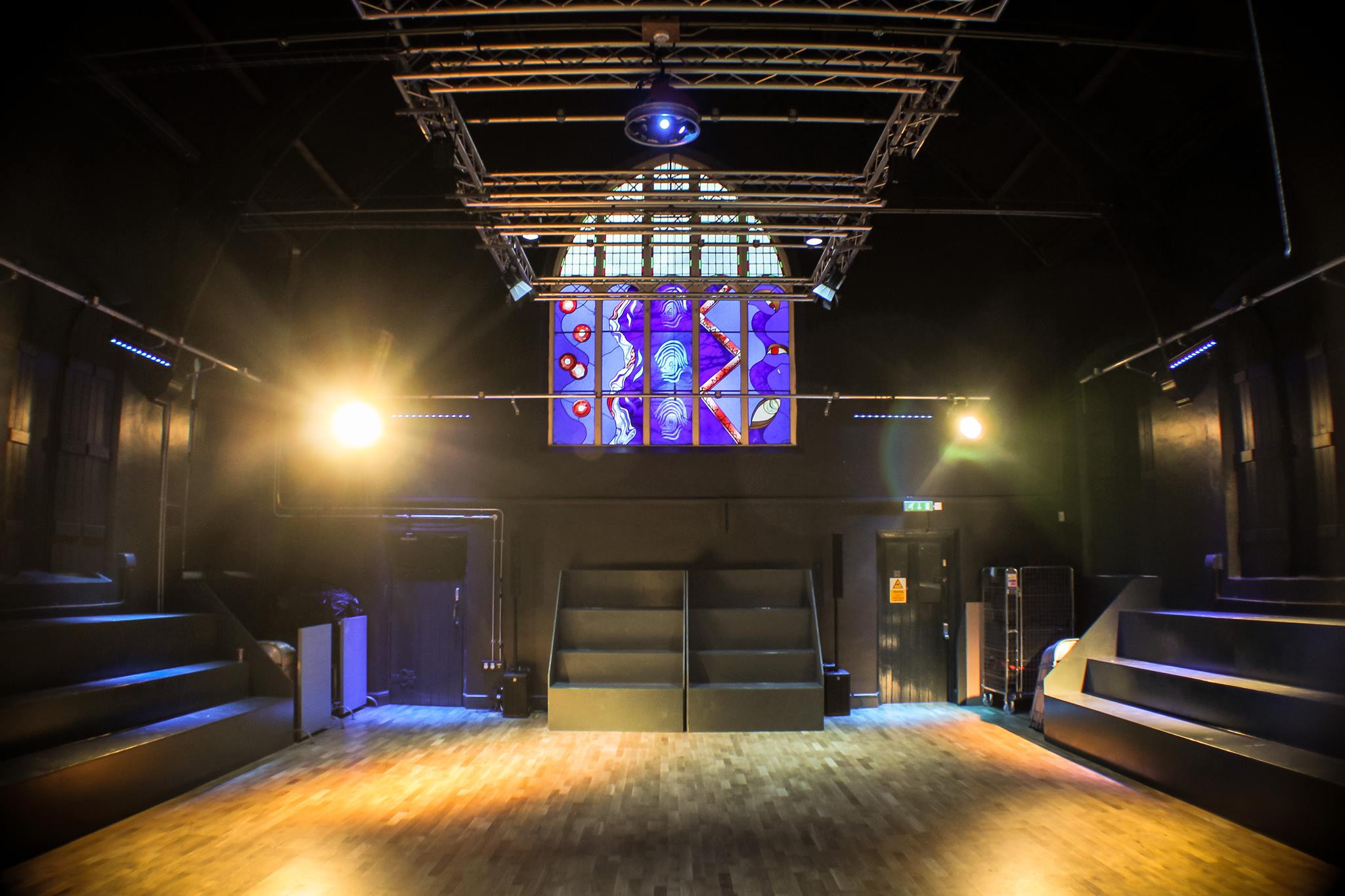 The show WILL go on!
LYO's rehearsal space has been in primarily digital realms over the last 18 months. During this time, we have sadly had to say goodbye to our last physical rehearsal room. But as one door closes…
Armley-based Interplay Theatre, national specialists in sensory theatre, have kindly offered to share their wonderful rehearsal space for LYO to continue doing what we do best.
Interplay has been around since 1970 (a year before LYO raised the curtain) and is renowned for their work putting the audience at the centre of an innovative multi-sensory theatre experience.
We naturally thank Interplay theatre for their hospitality and from our new base, we will continue to develop singing and dramatic skills, and the confidence of our young people. It's definitely an exciting time to join LYO.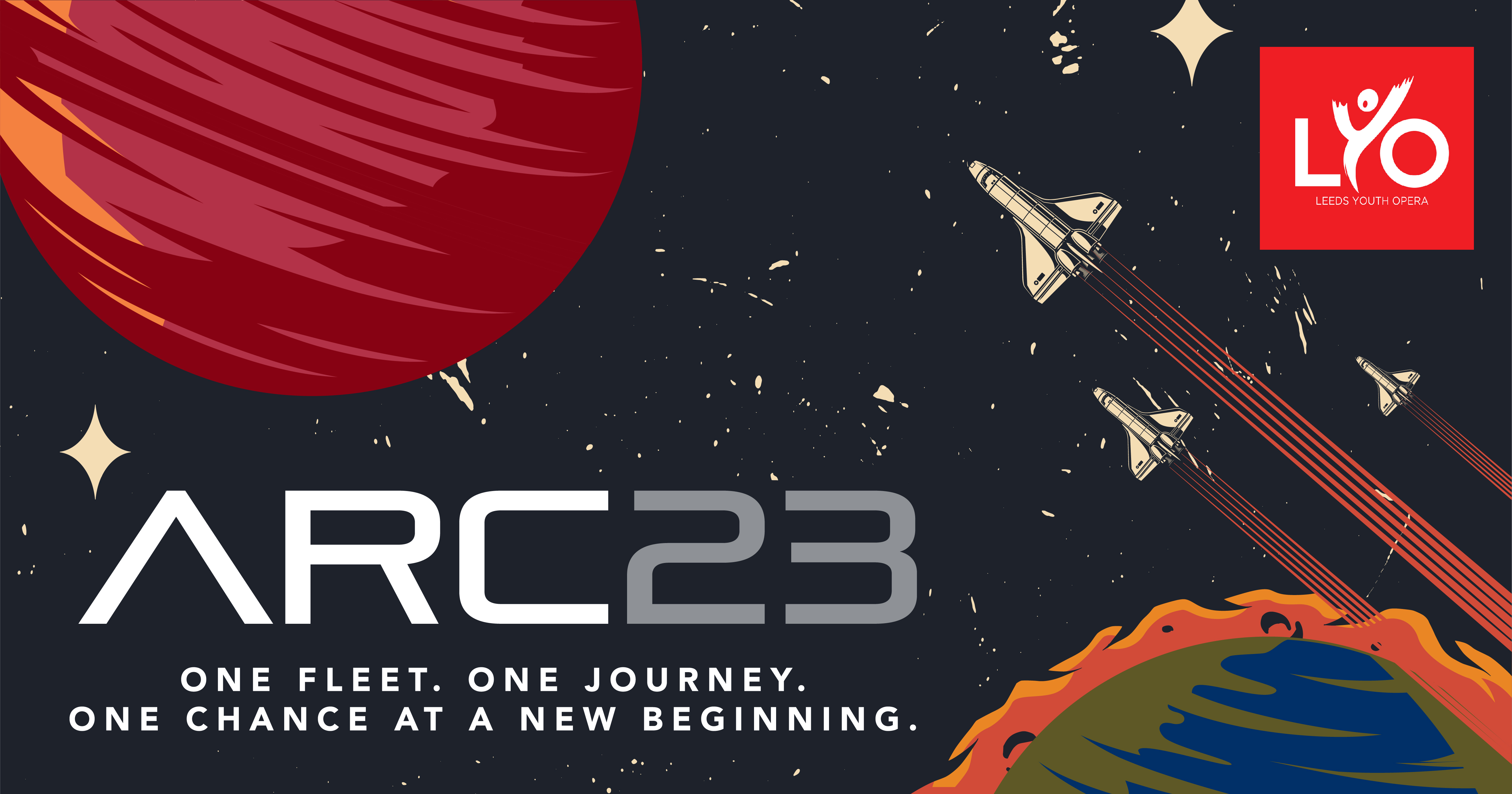 by Lewis Murphy (composer) and Laura Attridge (librettist) 
We are delighted to announce a new one-act opera commission to celebrate our 50th anniversary in July 2022!
The celebrated creative team of Lewis Murphy (composer) and Laura Attridge (librettist) – working under the partnership Murphy & Attridge – have begun work on 'ARC23' – a pertinent and gripping tale for our time, exploring our changing climate, the nature of isolation, and the intractable nature of human behaviour:
"An expeditionary space force sets forth to establish a new colony for humanity, who are escaping a dying home planet. When communications with Earth fail, however, and all hope seems lost, how will the crew navigate their way out of the unknown …"
Laura Attridge (librettist) – "I am honoured to be a part of the celebration of Leeds Youth Opera's 50th anniversary, particularly as a Yorkshire lass, myself! This commission for the performers of LYO offers a fantastic opportunity to write a piece which not only showcases their talents but also speaks to their concerns as young people in the world today"
Lewis Murphy (composer) – "I am thrilled to be writing a new opera for the 50th anniversary of Leeds Youth Opera, a company whose ambition and commitment to youth music making are simply inspirational. Laura and I have already started to develop our ideas and we're both very excited; I can't wait to start composing!"
LOOKING FOR YOUR NEW ADVENTURE?
We are looking for young people to join us for this production, beginning in March 2022. If you are aged 12-25 and even simply curious to find out more, get in contact. 
There is a huge cast of characters suitable for all voice types, so join LYO for a Space adventure of your own.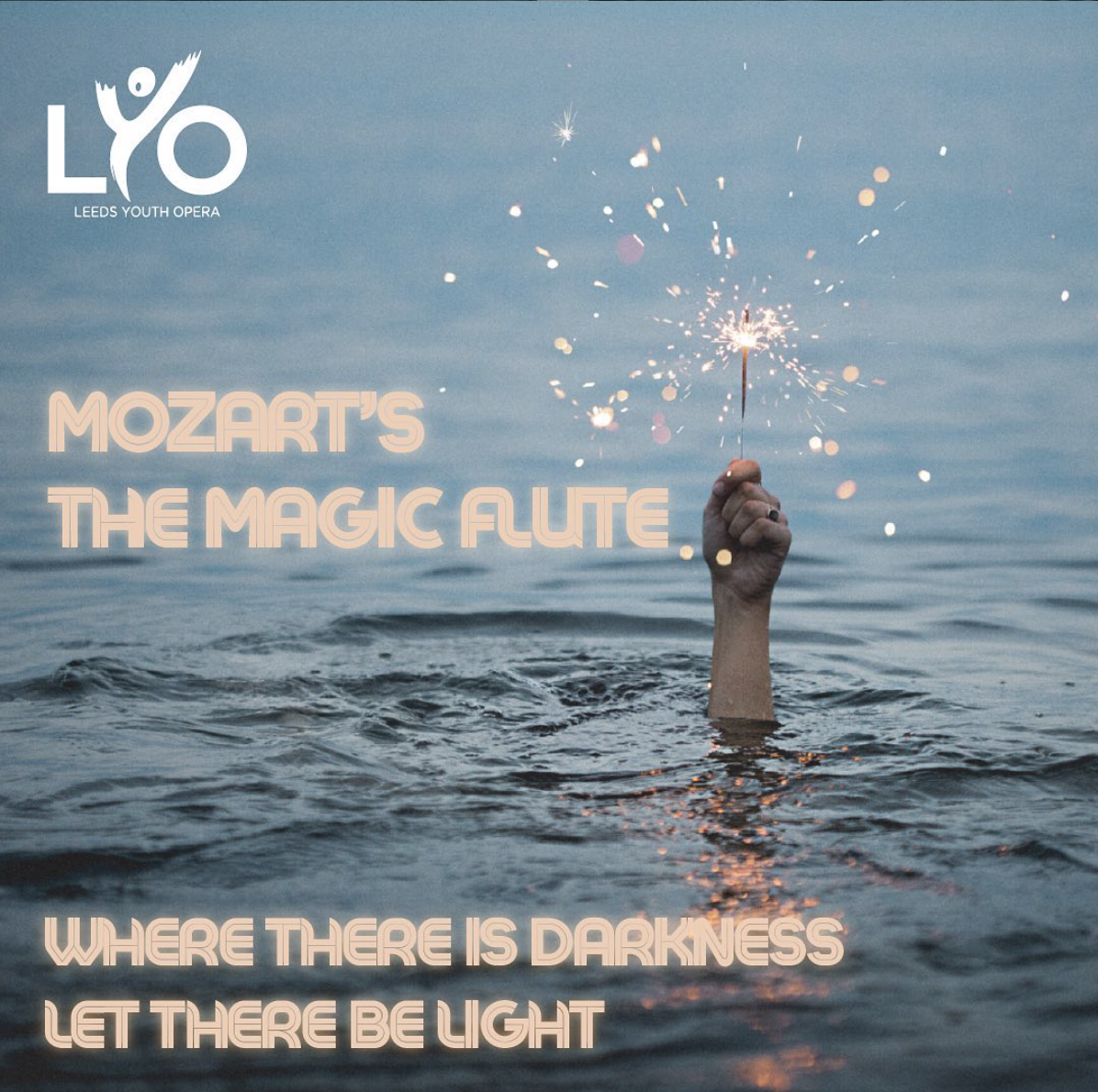 Futuristic. Interactive. Digital! 
Dive into the frantic and fantastical world of Mozart's The Magic Flute.
The world isn't the same as it was – so it's fitting that LYO's next musical offering is one where the world isn't quite as it seems, Mozart's The Magic Flute.  
We will be making announcements shortly about when and how you can watch LYO's digital production, so watch this space to make sure you don't miss out.
Coming soon to a screen near you!
Leeds Youth Opera brings together young people aged 12-25 from Leeds to explore and improve singing and drama through the medium of opera, operetta and musical theatre.
 
Led by professional music and artistic directors, LYO creates an inclusive, 'family' environment for young people in Leeds who are interested in
vocal, dramatic and orchestral arts to learn by public performance.
Each year we perform one, and often two, fully staged productions. LYO is one of very few regional youth opera groups and is widely
considered a unique society. A few years with Leeds Youth Opera can grow self-confidence,
 lasting friendships, and a lifetime of love for music and the stage.
Click here to learn more about LYO's 50-year history and the foundations of the society.
What is the core aim of LYO?
The advancement of education and the appreciation of singing, drama and music through staged vocal works for the public benefit but particularly for young people.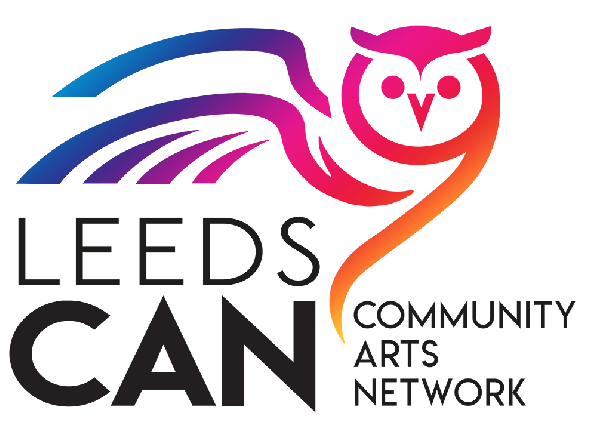 PROUD TO BE PART OF LCAN
Leeds Youth Opera is a member of Leeds Community Arts Network.
This is a network of amateur societies across Leeds delivering quality community arts.