Leeds Youth Opera offers young people in Leeds a unique opportunity to work with industry professionals on fully staged productions whilst learning about many forms of serious musical theatre.
We do this in an environment designed to nurture our members.  Those newest may seem to have the most to learn, but we know all up to and including the most experienced in our group want the support to develop as musicians and performers.
Founded in 1971, LYO has been delighting audiences for almost 50 years. The company normally performs two works per year, in February and July.  Past shows range from the classics of Mozart, Puccini, and Verdi, through modern works by Phillip Glass, to the musical theatre classics of Sondheim and Bernstein.
Members are aged between 12 and 25 on joining, but existing members can stay with us until they are 29. Rehearsals are every Saturday 9.30am-12pm and principals are called according to a rehearsal schedule in the afternoon 1pm-3pm. We also rehearse on Friday evenings in the run up to the show.
LYO isn't just for singers – we cater for young people with an interest in the other elements of staging a show, from playing in the orchestra to stage management, set construction to costume design. If you'd like to get involved in any way – don't hesitate to drop us a line. Find out more about joining LYO.
Productions are led by contracted professionals.  We have been fortunate to work with a range of experienced directors, conductors, and répétiteur. Over the next few seasons we will be engaging a number of Guest Directors to come and stage our shows.
Each bringing different experiences and perspectives on opera and operetta.
We are very excited to have Madeleine O'Reilly directing for us for the first time.  Madeleine has extensive experience in directing for theatre, and is the Director for Assemble Fest.
We continue to benefit hugely from Tom Newall as our Musical Director, who has been with us since 2013. Tom is, amongst other things, co-founder
and Principal Conductor for Piccadilly Symphony Orchestra.  Die Fledermaus will be his last show with us as he moves on  – we wish him well for the future.
Are you interested in producing or musically directing a show for us? Why not get in touch: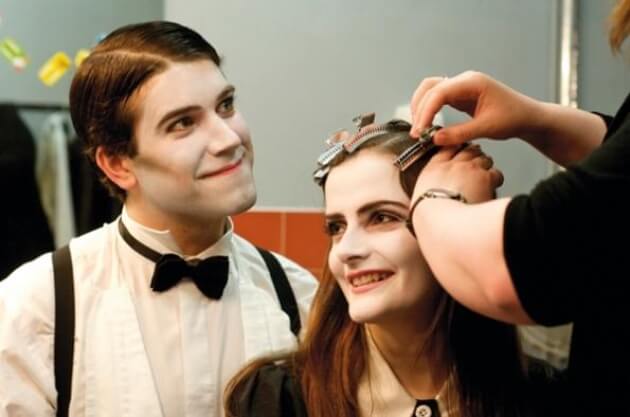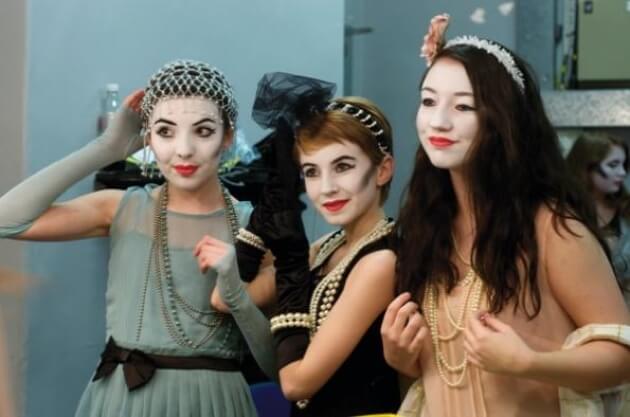 HISTORY OF LEEDS YOUTH OPERA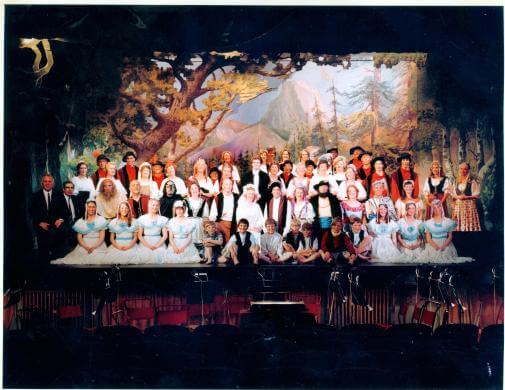 Leeds Youth Opera originated from a one-off production by Welsh National Opera.  A group of Leeds-based teenagers were brought together for their touring production of Carmen.  The kids thoroughly enjoyed it and their parents recognised the value in the experience. So, in 1971 Leeds Youth Opera made its formal tentative beginnings.
At first, we kept things appropriately simple tackling only works written especially for children but over the next decade our ambitions grew and by the 1980s we were staging mainstream operas from a full professional repertoire.
Over the decades and over the course of over 100 productions our repertoire has broadened further, while staying firmly tethered to opera.  We have tackled traditional classical repertoire from Mozart, to Verdi, to Bizet.  We have explored thought-provoking modern musicals (all opera-like in form) of Stephen Sondheim and Leonard Bernstein.  We have taken on the challenges of modern masterpieces from Benjamin Britten and Phillip Glass.
We have also been honoured to deliver lesser-seen works.  In fact we have had the honour to premier a few productions to the UK.  These include:
1997 – Modern Premier of Gianni da Calais by Gaetano Donizetti
1998 – British Premier of Satyagraha by Phillip Glass
2004 – British Premier of The Voyage by Phillip Glass.
2008 – World Stage Premier of The Nightingale And The Rose by Oliver Rudland.
2009 – European Premier of Appomattox by Phillip Glass.
Anyone who spends a good few years with Leeds Youth Opera leaves with an incomparable education in Opera.
LYO is a registered charity (number 1139608)
LYO is a limited company (Companies House Registration Number is 07302032) and is managed by a small but dedicated committee of trustees.
LYO is one of over 20 City of Leeds Youth Music (CLYM) groups under the umbrella of ArtForms (part of Leeds City Council Children's Services).
LYO is a member of the Leeds Community Arts Network (LCAN).